Will I Need a Medical Exam?
Will I Need a Medical Exam?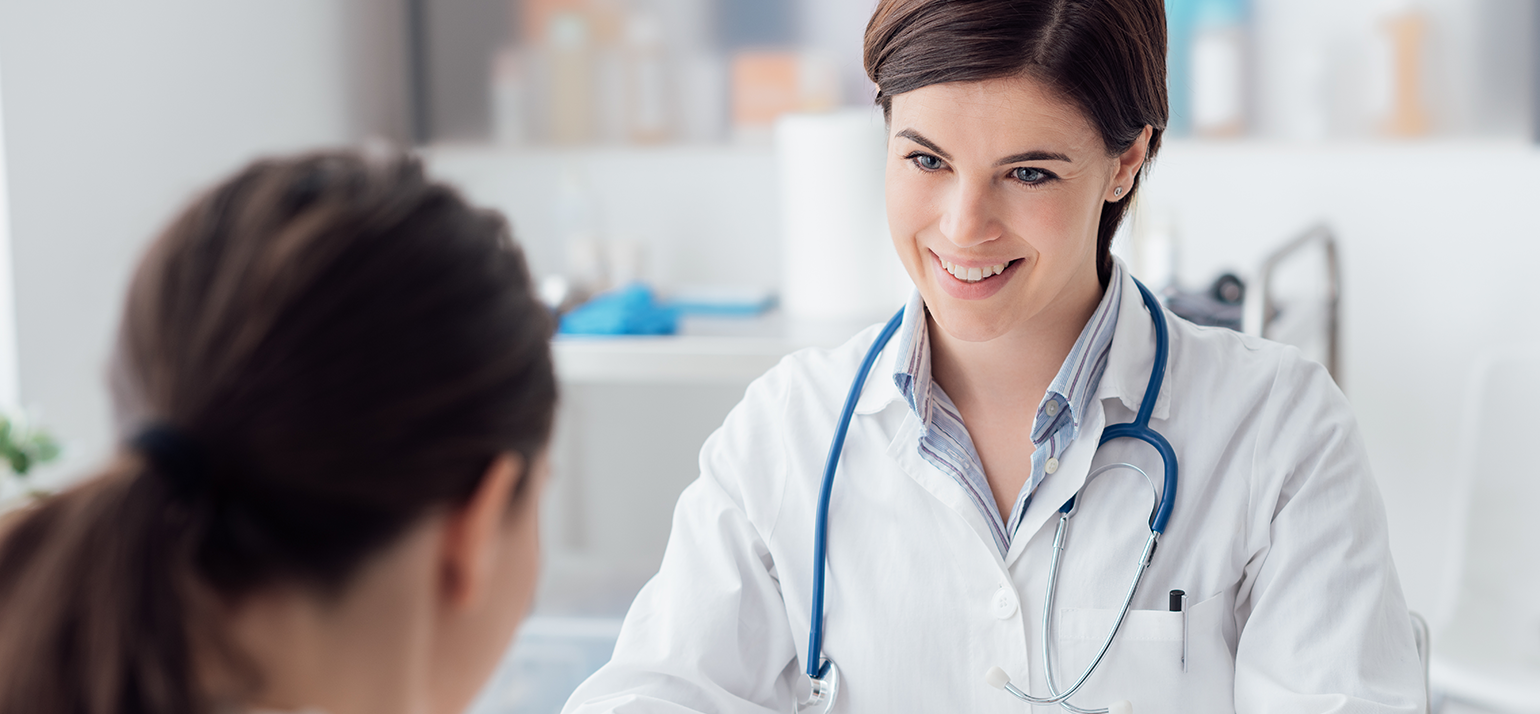 Life Insurance Medical Exams At a Glance
If you're feeling nervous about your medical exam, don't be. These free exams are designed to be fast, simple, and convenient. The location is flexible depending on consumer preference and comfort, and can take place at a medical facility or at your home or workplace.
Even if you get an annual physical, many traditional term and whole life insurance policy applications require the applicant to take a medical exam as part of the underwriting process. Getting an accurate understanding of your health helps an insurance companies determine your determine eligibility for coverage. The findings also determine what your rates will be.
Before Your Life Insurance Medical Exam
Your agent will ask a few questions about your overall health for your policy application. These questions are not your medical exam, but part of an initial screening to help determine if a policy is the right choice for you.
You'll likely be asked about your:
Age
Height and weight
Current or chronic medical issues
Family medical history
Tobacco, drugs, or alcohol use
Based on the answers you provide, your application can move forward. If required, the next step is to schedule your life insurance medical exam with a certified medical professional (or paramed). This free exam can be done at your home or other location convenient for you.
What Happens at a Life Insurance Medical Exam?
A paramed, a medical professional asks a few specific health questions. These questions may include any medication you're taking or recent doctor visits. Some of these will be repeated from your application, so be sure you provide accurate information in the initial screening.
At the exam, your height and weight will be checked. Your BMI (body mass index) will be noted.
A blood sample and urine sample may be taken. These samples are used to screen for conditions like heart disease and drug use.
You'll be asked some questions about your medical history, family history, and any pre-existing conditions you might have. You'll also be asked about habits like smoking, drinking, or using drugs.
You may need to take additional tests, like an EKG, based on your age and health. Your paramed will provide more information.
The exam usually takes about 30 minutes. The paramed will submit the information to the life insurance company for the underwriting process. Your insurer will be in contact after the exam to let you know about approval and rates. You'll hear back anywhere from a few days to a few weeks about your eligibility and quote.
Even if you are concerned about your health or habits, lying on your application or during your exam is never a good idea. You can be denied if found not to have told the truth. Even worse, your beneficiaries may not receive the death benefit you planned if it's discovered you were not honest on your application.
Tips for Your Medical Exam
A few advance steps can help you feel prepared and comfortable during your life insurance medical exam. These steps can also help you secure the best results, and therefore the lowest possible rates.
Schedule your exam earlier in the morning. Life insurance medical exams suggest you to fast for 12 hours before your exam.
Go in rested and relaxed. A full night's sleep will help your blood pressure reading. Avoiding strenuous exercise the day before your exam is also a good idea.
Eat clean: Lay off those double cheeseburgers and other high-cholesterol, fatty, or salty foods for at least 24 hours to get the best blood pressure and cholesterol results.
Don't smoke or drink for 24 hours beforehand. Cutting out alcohol and tobacco the day or days before your exam can positively impact your results. Consider avoiding caffeine as well. You'll still need to be honest about whether you smoke, drink, or use drugs. Your policy can be voided if you don't provide accurate information.
Do drink plenty of water. Being well-hydrated can make it easier to give a urine sample, as well as a blood sample.
Watch the time of the month. Your period can affect the urine sample, so schedule your exam around your menstrual cycle.
Come prepared. Make sure to have your photo ID and a list of medications handy, and wear short sleeves or clothing with easy access for the blood pressure cuff.
Don't worry too much. If you get turned down because of your medical exam, you can wait and apply again. You can also shop around for a different carrier with different standards.
No Medical Exam Life Insurance

Do you have to take a medical exam to get life insurance? Typically the answer is yes if you're interested in a traditional term or whole life insurance policy. Some carriers, however, may use predictive modeling to waive the need for a medical exam.
Some policies don't require a medical exam or medical underwriting, like simplified issue or guaranteed issue. No medical exam life insurance can provide coverage you need, even if you have serious health concerns. For some no exam policies, you may still need to answer a few questions about your general health. In other cases, you are guaranteed acceptance.
Simplified Issue Whole Life Insurance
If you need basic coverage quickly and are in relatively good health, simplified issue whole life insurance provides a fast-track to approval. You can get approved in days, or even minutes, rather than waiting several weeks. From the day you're approved, you'll also be eligible for the full amount of your life insurance coverage. You won't need a medical exam, but you may need to complete a medical history and health survey. Simplified issue whole life may not come with the option to build a cash value opportunities as other whole life policies, but does provide full coverage quickly.
Guaranteed Issue Life Insurance
Guaranteed issue coverage is available without a medical history or medical exam. As long as you meet the age requirement, you can get coverage without having to wait, even if you've had serious or recent health concerns. You will be asked health questions about serious conditions and your lifestyle. Your medical history won't disqualify you, but your premium and coverage options will be different from traditional term life policies. Your policy stays in force as long as your premiums are paid. Also called guaranteed issue life insurance, these policies can be a smart option even if premiums tend to be higher for lower coverage amounts.
No medical exam insurance is beneficial if you want quick and easy approval with coverage starting right away. While taking a medical exam with a paramed is usually the best way to lock in affordable life insurance rates, there are options for individuals who prefer not to take an exam. A no medical exam policy will usually be more expensive and offer less coverage than a traditional term or whole life policy. If you're worried about qualifying because of health concerns, these options can provide important financial protection for your loved ones.