What are the Different Types of Life Insurance?
What are the Different Types of Life Insurance?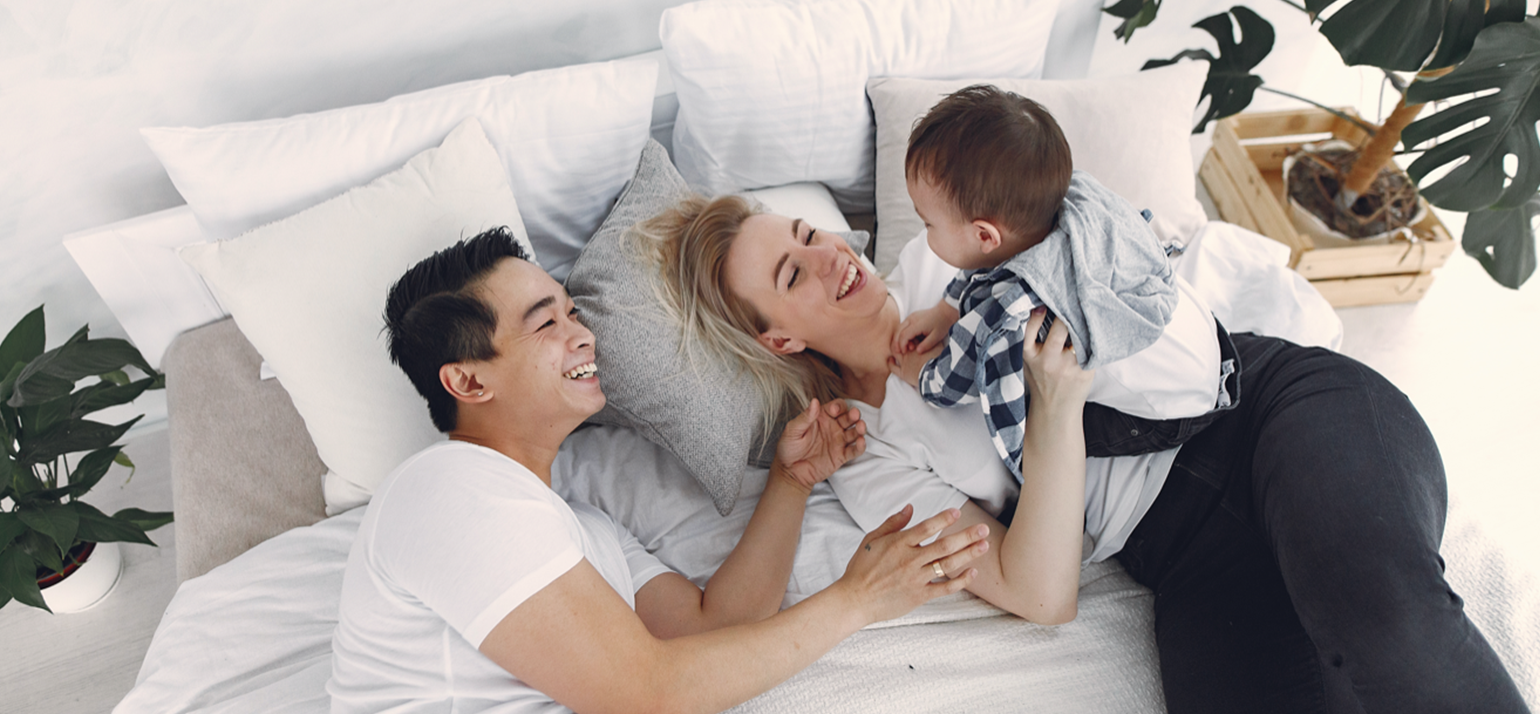 There are a wide range of life insurance products on the market to meet a diverse set of consumer needs and situations.
The most popular types of life insurance include term, permanent, and final expense.
Term Life Insurance
Term life insurance is one of the most popular options for families looking for flexible and cost-effective financial protection.
With term life insurance, you buy life insurance for a specific length of time and a coverage amount that works for you. Your policy expires at the end of a set number of years, or your term. Often, term coverage is for 10, 15, 20, or 30 years. As long as you continue to pay your premiums during this term, your policy stays in force.
Typically, the premiums of a term life policy are fixed, and your death benefit is guaranteed for the policy's duration. The death benefit can help replace the income you'd earn during prime earning years. It can offer protection for day-to-day expenses or help cover significant costs like paying off your mortgage or paying for college.
Premiums are typically lower for term life than permanent life. Opting for a longer term length at a younger age can mean locking in a lower premium rate for important peace of mind and savings.
Permanent Life Insurance
Permanent life insurance never expires, providing you lifelong coverage as long as you continue to pay your premiums.
Premiums for a permanent life policy can be higher than for a similar payout on a term policy. Applying when you are young and healthy helps ensure lifelong protection while you lock in lower premiums. You won't need to reapply at the end of a term when premiums may likely increase due to your age and health.
A permanent life policy can accumulate a cash value over time, which you can borrow against as a loan. Sometimes, there is a waiting period before the accumulation period starts. When you die, the payout is the death benefit minus any outstanding loan value. The cash value funds can be used for significant life events, taking out a loan to pay off a home mortgage early or for college tuition, or even go on a vacation. The policy cash value can sometimes be cashed out, although it would not be part of the death benefit, and there may be tax consequences.
Types of Permanent Life Insurance
Whole life and universal life are the two main types of permanent life insurance.
Whole Life Insurance
A whole life policy offers a fixed insurance premium, guaranteed death benefit, and increasing cash value over time. You can borrow against the cash value, usually at a low interest rate and without a credit check. The issuing insurance company may share earnings from investing the premiums of policyholders.
Universal Life Insurance
Universal life policies provide more flexibility than whole life policies. Like whole life, the policy accrues cash value over time you and you can borrow against it. Unlike whole life, however, premiums and payouts can be increased or decreased from the level set upon purchase. So, as your circumstances change, you can change your policy too.
Final Expense Insurance
A final expense insurance policy helps ensure end-of-life expenses don't burden your loved ones after your death. Final expense insurance is also be called burial insurance. Your beneficiary or beneficiaries can use the payout for funeral costs – which average between $7,000 and $10,000, outstanding medical or credit card bills, or anything else they choose.
Final expense policies are usually available to people between 50 and 85 and offer smaller coverage amounts than traditional life insurance. If you are retired, don't have dependents, or may not qualify for traditional life insurance, a final expense policy may be a smart choice.
Other Types of Life Insurance
Cash Value
With a cash value insurance plan, part of what you pay in premiums goes toward a cash value account. This account gains value as the premiums are paid based on a fixed interest rate. You can use these funds in a few ways, including paying monthly premiums or as a source for a loan.
Simplified Issue
If you want coverage based on a health questionnaire instead of a full medical exam, look into a simplified issue policy. Premiums can be higher because no exam is required, but coverage starts quickly. This type of insurance may also be called no medical exam life insurance.
Guaranteed Issue
If you prefer not to answer any questions about your health or have serious health issues, guaranteed issue life is available without a medical exam or health questionnaire. If you want fast approval or think you may not be approved for traditional life insurance due to serious health issues, guaranteed issue life insurance offers a way to provide financial protection to you family. These plans don't require you to take a medical exam or answer any questions about your health, and the approval process is typically faster than traditional life insurance. While the premiums tend to be higher than other types of life insurance, guaranteed issue life insurance is an ideal option for people who don't qualify for traditional life insurance.
Accidental Death Insurance
Accidental death policies (ADB) are designed to payout only in the event of death due to an accident as defined by the policy. In the case of a fatal accident, death usually must occur within a specified period. Typically, there are certain causes of death or contributing circumstances to a death that can negate an ADB payout. The number and type of exclusions vary by state and/or carrier. For example, an exclusion may include death caused during war or committing a felony. Accidental death benefits are also sometimes included as a rider.
Group
Group life insurance is a type of life insurance where a single contract covers an entire group of people. It is typically provided by an employer, often at little or no cost. The coverage amounts tend to be lower than in an individual plan, so group life insurance might not provide enough protection for your loved ones. If you change jobs, your group life insurance usually won't transfer with you. And if you can covert your group policy when you leave, the premium cost could significantly increase.
Survivorship
This type of policy covers you and one other person, usually a spouse, paying a guaranteed death benefit to the plan's beneficiary or beneficiaries after both of you have passed on. With a survivorship policy, you only need to get one plan for both earners in your family, making it ideal for married couples and parents.
Riders
You can often add riders to many policies to increase the death benefit, access the death benefit early, or offer protection in case you can't pay the premiums.
Common riders include:
Accidental death benefit, which pays out an additional amount if your death is the result of a covered accident. There is often a time frame between the accident and your death attached to the rider.
Family accidental death benefit (ADB) can extend an accidental death benefit to your spouse or partner and dependent child(ren). The family ADB can help ensure burial expenses are covered, or survivor beneficiaries can take time to grieve.
Terminal illness riders allow a policyholder to take a portion of the death benefit early after a terminal illness diagnosis, and once a medical professional confirms a short life expectancy.
A child rider added to an individual policy provides a supplemental death benefit if your child dies until your policy ends or the child turns 23, whichever comes first. This payout can help with funeral expenses or replace lost income from time taken off work.
An inflation rider can help a death benefit keep up with cost-of-living increases during your lifetime, so your policy maintains its value.
A return of premium rider can, after time, refund a set percentage of your premium costs in the event you outlive your policy's term length or if you switch or discontinue your policy.