How Much Life Insurance Do I Need?
How Much Life Insurance Do I Need?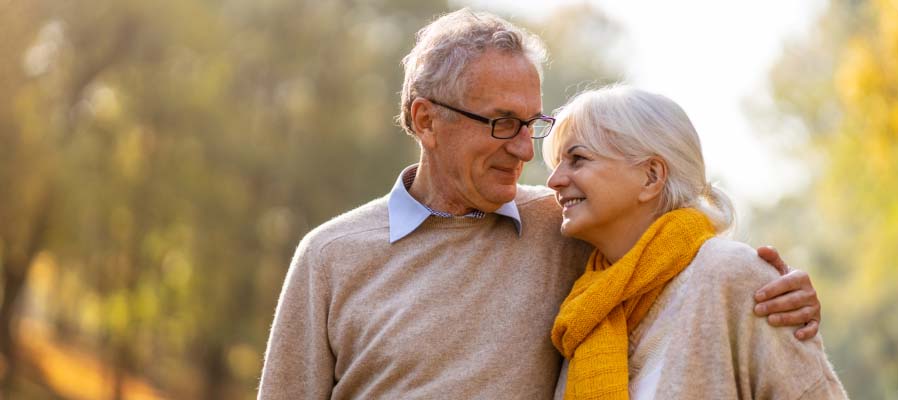 Answering a few questions about your family, financial situation (e.g., debt and savings), and goals can help you get a sense of the amount of life insurance you might want to purchase. Try our calculator an estimate of your coverage amount.
Your income provides critical day-to-day protection and contributes to your family's long-term goals. The amount of life insurance you need is related to how much you'll earn over the course of your lifetime. You may want to consider inflation over time as you calculate the payout. One commonly shared rule of thumb is to secure seven to 10 times your annual salary as a life insurance death benefit. Another calculation suggests taking your yearly income and multiplying it by the years left until you plan to retire.
Each family's needs and circumstances are unique. A more detailed look at your savings, debts, and lifestyle goals can help you make a more accurate determination.
It's about More than Replacing Your Current Income
Start With Your Age and Life Circumstances
The younger you are, the longer you likely have to retirement so your loved ones are counting on your income to maintain their quality of life. Your prime earning years are also a time to build savings, pay down your mortgage, and work towards other financial goals. Your annual income may increase over time, and your lifestyle may adjust along with it. You could be planning to start a family or want to have more children. Other family members, like your parents or siblings, may depend on you for financial support as well. Each individual's life circumstances are unique and determine just how much life insurance coverage you need
Calculate Your Assets
Savings, investments, funds already set aside for college, unearned income like Social Security or pensions, other insurance policies in place can provide important protection for your loved ones after you die. You'll want a life insurance policy coverage amount to fill any gaps between your current financial resources and your family's anticipated future expenses.
Consider Your Obligations
Your financial obligations include mortgages, car loans, student loans, credit card balances, and other loans. Your life insurance can relieve the burden of paying these off. Just make sure to consider including extras like interest, charges, or fees. If you support dependents beyond your immediate family, like aging parents, or want to leave a legacy to a favorite charity, consider those obligations too.
Determine Your Lifestyle Goals
Beyond the income replacement your family would need to support its current lifestyle, whether it's a mortgage or annual vacation, you'll want to consider future expenses. Your lifestyle may assume a career trajectory that would have you earning more in the future, so ensure you've planned for that in your life insurance strategy. If you're a stay-at-home parent, consider how your family's needs would change if you passed and whether your spouse would need childcare to continue working. If you have preschool or school-age children, how do you hope to support their future college plans?
Don't Forget Final Expenses
During an already challenging time, your family will also be planning a funeral and dealing with your final expenses after you pass. These expenses include burial and any end-of-life costs like medical bills, credit card balances or loans. Many people are surprised to learn the average funeral can cost between $7,000 and $10,000, so these costs add up. You can factor final expenses into your term or whole life coverage. Or, you can select a final expense policy designed to help families with those additional costs.
Having a well-rounded view of your loved one's financial needs and goals can help you determine a coverage amount for your life insurance policy. eCoverage has a calculator to help. Get started